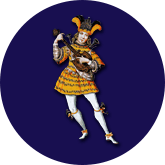 NEWS: MusicAnticaMagliano Winter Edition!
Magliano in Toscana, January 2nd – 5th, 2019
In partnership with Barocco Romano and Società Filarmonica di Ala
Four days of intensive workshop in a Christmas atmosphere for instrumentalist and singers at any level, interested in XVII and XVIII century repertoire (Pitch 415Hz).
Chamber music will be the main focus of students activities and any teacher will be in charge of chamber music groups. These groups will be pre-formed in order to have a homogeneous practice level within the group as much as possible.
Under request, is possible to have one-to-one classes.
The course will end with a students concert in San Martino Church on Jan 5th at 6pm.
Any student needs to have a personal music stand.
Classes and workshops will take place at Magliano primary school in via della Madonna and the schedule will be:
Jan, 2nd                        3pm-7pm
Jan, 3rd-4th                10am-1pm / 3pm-7pm
Jan, 5th:                       10am-1pm / 3pm-6pm
The concert will take place at 6pm in San Martino Church
TEACHERS
Admission fee is €220 to be paid via bank transfer by Dec the 10th 2018 to "Le Muse del Nespolo" following the instructions on the APPLICATION page.
The lodging is planned in a very nice location called Agriturismo "I Puntoni", 5 km far away from Magliano town center. See LODGING page and visit the web site www.ipuntoni.it.
Availability of single rooms (€45/night) or double (€65/night) including breakfast and kitchen use. Reservations have to be done by Dec 10th 2018 via web-form at www.ipuntoni.it/contatti or calling at +39 0564 592555 or +39 339 7998802.
Agreements will be done with local facilities such as restaurants and pizzeria to offer students a wide range of possibilities for their meals in Magliano town.
FURTHER INFORMATION
Our course manager will be glad to help you answering your questions.

info@musicanticamagliano.it
+39 349 524 13 24
MUSICANTICAMAGLIANO
WINTER EDITION
Magliano in Toscana (GR), January 2nd- 5th, 2019