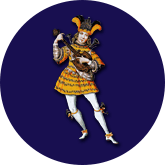 The Course
Classes will take place according to following shedule:
morning      10:00 – 13:00
afternoon    16:30 – 19:30
Individual lessons are available for those who request it.
On Saturday, August the 1st the participant final concert will take place at 21:30 in Pieve di San Martino, Magliano in Toscana.
Classes will start on July the 28th at 10:00
Participants must own their music stand.
VI INTERNATIONAL EARLY MUSIC COURSE
Magliano in Toscana (GR), July 28th – August 1st, 2020