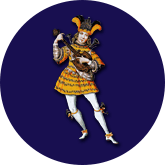 VI International Early Music Course
Ensemble music for voices and historical instruments
Magliano in Toscana, July, the 28th – August, the 1st 2020
Because of the Covid 19 emergency and connected restrictions, the sixth edition of MusicAnticaMagliano has been cancelled.
Looking forward to meeting as soon as possible!
The course, open to all levels, is addressed to singers and musicians particularly interested in 17th and 18th century repertoire. Instruments at 415hz are required.
The ensemble music is the main focus of the course activities. Groups of homogeneous level will be settled and followed by all the teachers.
TEACHERS
VI INTERNATIONAL EARLY MUSIC COURSE
Magliano in Toscana (GR), July 28th – August 1st, 2020