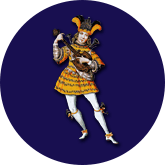 MusicAnticaMagliano Winter Edition
Magliano in Toscana, January 2nd – 5th, 2020
The course, open to all levels, is addressed to singers and musicians particularly interested in 17th and 18th century repertoire. Instruments at 415hz are required.
The ensemble music is the main focus of the course activities. Groups of homogeneous level will be settled and followed by all the teachers.
TEACHERS
III INTERNATIONAL EARLY MUSIC COURSE